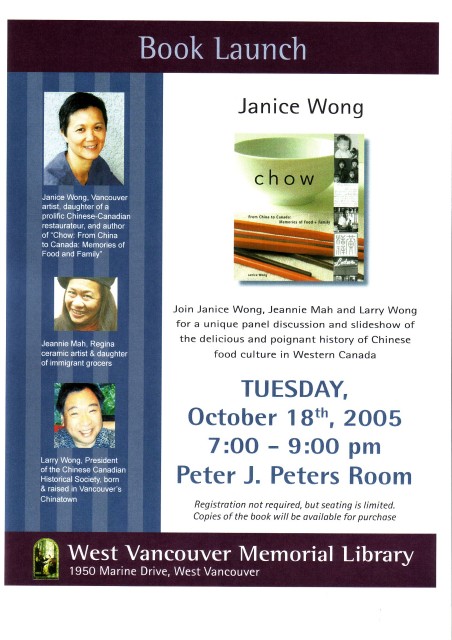 Janice Wong book launch at West Vancouver Library
7pm
October 18, 2005
Todd Wong replaces Jeannie Mah on the panel.
Todd will share his experiences of visiting chinese restaurants on
travels in North America, and how he has integrated chinese food into
his annual Gung Haggis Fat Choy Robbie Burns Chinese New Year Dinner
event.
Todd is a resident of North Vancouver, and is second cousin, once
removed, to author Janice Wong. They are both descendents of Rev.
Chan Yu Tan, who arrived in Canada in 1896.